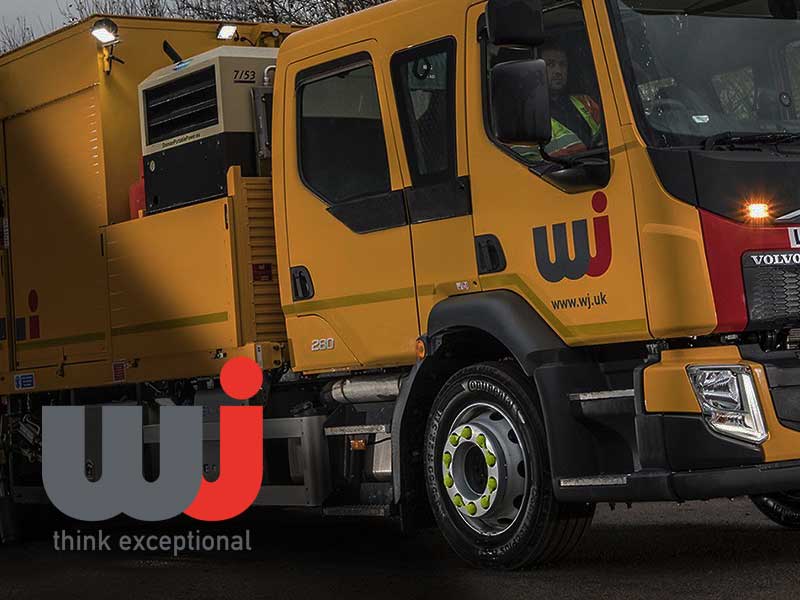 WJ North Ltd
Address
7 Brock Way
Knutton
Staffordshire
ST5 6AZ
Email Address
nick.holt@wj.uk
WJ is the UK's leading independent specialist road marking business dedicated to temporary and permanent road markings, road studs, temporary speed cameras at road works (TASCAR), high friction and safety surfacing, asphalt joint repair, Hydroblast road marking removal and surface retexturing.
The business has 9 strategically placed contracting depots covering the whole of the UK, 2 material manufacturing plants based North & South and 5 vehicle manufacturing workshops covering the UK. We believe people, client and supplier relationships are our strength and together we have evolved WJ into the most successful innovator, manufacturer and provider of award winning road marking products and services in our sector.
Working with accrediting bodies WJ has not only established an exemplary record in safety but is also working to establish higher levels in safety which is adopted throughout our sector.
Address
7 Brock Way
Knutton
Staffordshire
ST5 6AZ
Email Address
nick.holt@wj.uk
Twitter
https://twitter.com/WJ_uk
Facebook
https://www.facebook.com/WJUK1/
Linkedin
https://www.linkedin.com/showcase/wj