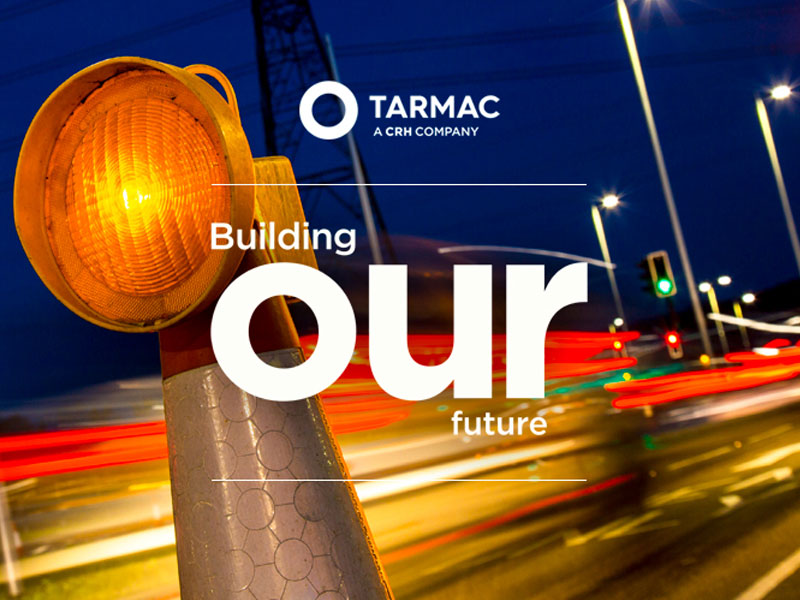 Tarmac Traffic Management
Address
Portland House
Bickenhill Lane
Solihull
Birmingham
B37 7BQ
Email Address
andy.murray@tarmac.com
In 1992 Tarmac Traffic Management (Tarmac TM) was established to provide Temporary Traffic Management (TTM) services to our internal customers. Since our establishment we have flourished, expanding our services to support external Customers.
Tarmac TM is dedicated to becoming the UK's preferred provider of TTM. We will deliver this through our professional and diligent workforce and a shared passion for the Traffic Management industry.
We pride ourselves on being innovative, safe, productive and affordable; maximising value to our clients whilst protecting the safety of our workforce and the motoring public. A one stop shop Tarmac TM specialises in Temporary Traffic Management but can access the wider Tarmac group offering provision for additional services such as concrete, planing, paving, surface treatments, etc. We are also part of the CRH group which offer more services in a variety of areas.
Our qualified and experienced staff can provide professional advice regarding your project requirements in order to:
Assist in Tender delivery/work winning
Offer a dedicated point of contact
Improve safety
Reduce the duration of work programmes
Increase productivity
Improve public perception
Event Management
Our operatives are professional, courteous, friendly and effective at managing event traffic including motorists and pedestrians.
Address
Portland House
Bickenhill Lane
Solihull
Birmingham
B37 7BQ
Email Address
andy.murray@tarmac.com
Twitter
https://twitter.com/TarmacLtd
Facebook
https://www.facebook.com/Tarmac-1776564902570720/
Linkedin
https://www.linkedin.com/company/-tarmac