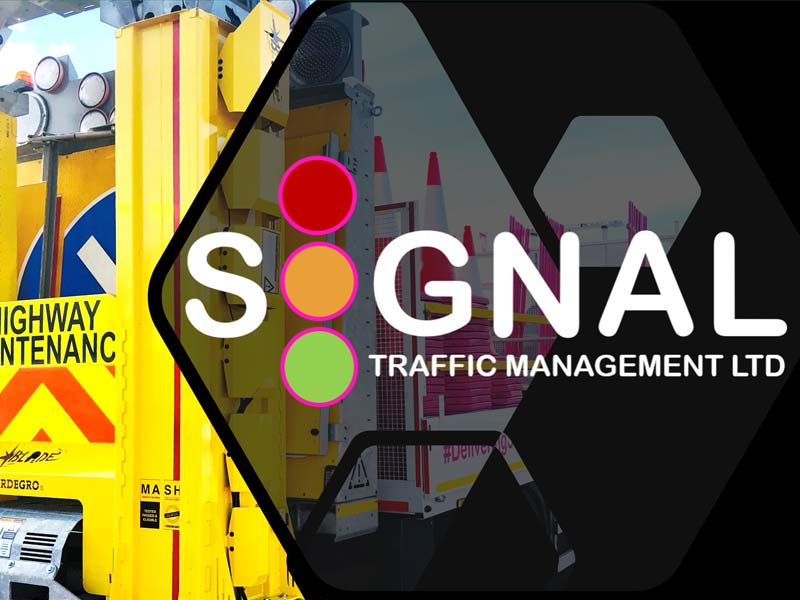 Signal Traffic Management Ltd
Address
Road 1, Hoobrook Industrial Estate
Kidderminster
DY10 1HY
Email Address
info@signaltm.co.uk
Signal are key partners within the UK Civil Engineering and Construction industries, protecting the travelling public and facilitating the repair, maintenance and renewal of Britain's roads, railway and utilities infrastructure.
Ensuring the safety of workers within and pedestrians moving around our temporary work zones is a core philosophy, compelling us to constantly innovate and evolve our design and working practices to better suit the needs of our clients and customers.
Signal's Consultation & Planning service provides end-to-end project management, offering our clients expert advice and guidance in all temporary traffic management applications. Meticulous planning ensures commencement onsite without delay to works, whether your project involves urban & rural roads, dual carriageways or motorways, we ensure works are delivered in accordance with NHSS 12A, B, C & D and are fully compliant with Chapter 8.
Our digitally enabled solutions ensure that our workforce stays connected even in the most remote locations, enabling us to pro-actively ensure safety onsite, maintaining critical lines of communication by relaying real-time information.
Signal Values underpin our working practices, ensuring our entire workforce is focused on delivering the highest industry standards. Our customer-centric approach sets us apart, enabling us to build long-term collaborative relationships with our clients.
Address
Road 1, Hoobrook Industrial Estate
Kidderminster
DY10 1HY
Email Address
info@signaltm.co.uk
Twitter
https://twitter.com/signaltm
Facebook
https://www.facebook.com/signaltmltd/
Linkedin
https://www.linkedin.com/organization-guest/company/signal-traffic-management-ltd