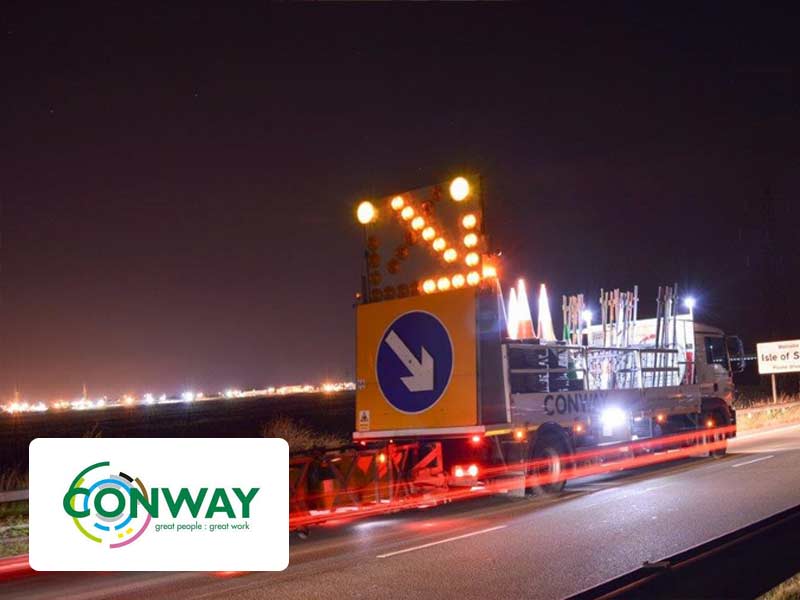 FM Conway Ltd
Address
Conway House
Vestry Road
Sevenoaks
Kent
TN14 5EL
Email Address
trafficmanagement@fmconway.co.uk
FM Conway has grown and changed significantly since its inception in 1961, but we've always retained our spirit, grit, innovation and perseverance to succeed. We pride ourselves on our self-delivery model which we provide to local authorities, network operators and commercial organisations.
Our traffic management division was started in 2011 and has grown from strength to strength to become a key provider in the south of England. Operating from strategic locations, covering all areas of the South including London & the home counties, we safely deliver temporary traffic management in line with Highways Sector Schemes 12A/B/C/D for our customers on key highway & infrastructure projects.
Our friendly operational staff are supported by our highly experienced management team, who assist our clients & stakeholders through all stages of project & scheme management. Through early engagement with our customers, we can assist in tender delivery, project planning & design to ensure successful delivery of both major and smaller works.
We pride ourselves in having a professional & experienced workforce, who are assisted by our various teams, producing CAD TTM drawings, carrying out surveys & providing design advice, completion and submission of Permits, Temporary Traffic Regulation Orders (TTRO) & Roadspace applications, hire and supply of equipment & labour.
Address
Conway House
Vestry Road
Sevenoaks
Kent
TN14 5EL
Email Address
trafficmanagement@fmconway.co.uk
Twitter
https://twitter.com/FMConwayltd
Facebook
https://www.facebook.com/FMConwayltd/
Linkedin
https://www.linkedin.com/company/fm-conway-ltd
Instagram
https://www.linkedin.com/company/fm-conway-ltd