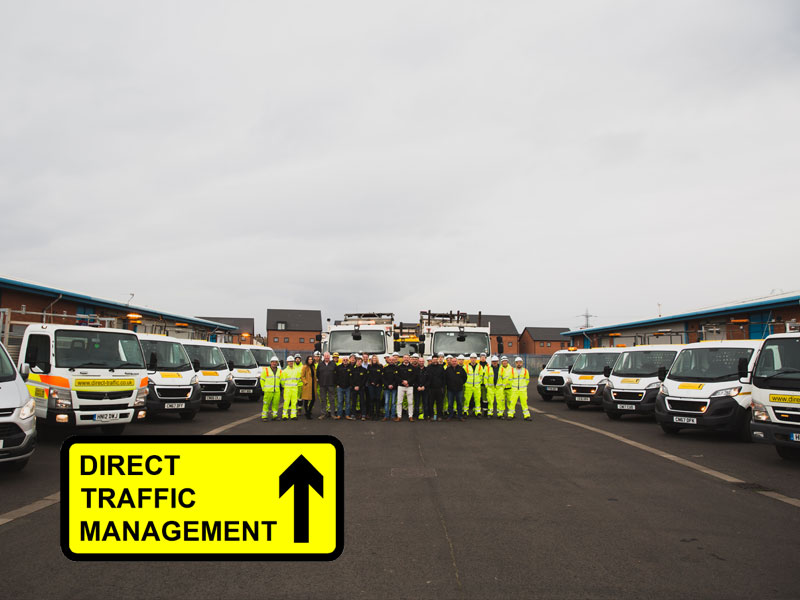 Direct Traffic Management limited
Address
Unit 26 Frontier Works
King Edward road
Thorne
DN84HU
Email Address
info@direct-traffic.co.uk
As a company providing a complete range of traffic management services, from temporary traffic lights, road closures to temporary event management we offer a one stop shop for all of your traffic management requirements.
At Direct Traffic we ensure our 100% commitment ensuring that we not only offer but deliver a service like no other. With many years hard work, dedication and determination our highly experienced, long standing staff members ensure you are safe in the knowledge you are in safe hands. Our vast experience and knowledge within the industry has led us to create a strong and trusting partnering relationship with all our Clients.
We strive to build a high quality service from the design stage to the implementation of diverse traffic systems, throughout the United Kingdom. We offer a 24 hours a day service, 365 days a year.
Direct Traffic Management Ltd ensure that all works undertaken comply with current legislation, British Standards BS EN ISO 9001:2008 incorporating the Sector Schemes 12A/B and 12D for traffic management in all highway situations from the urban/rural to the complex motorway environments.
Address
Unit 26 Frontier Works
King Edward road
Thorne
DN84HU
Email Address
info@direct-traffic.co.uk
Twitter
https://twitter.com/traffic_direct
Facebook
https://www.facebook.com/DirectTrafficManagementLTD
Linkedin
https://www.linkedin.com/company/directtrafficmanagementlimited