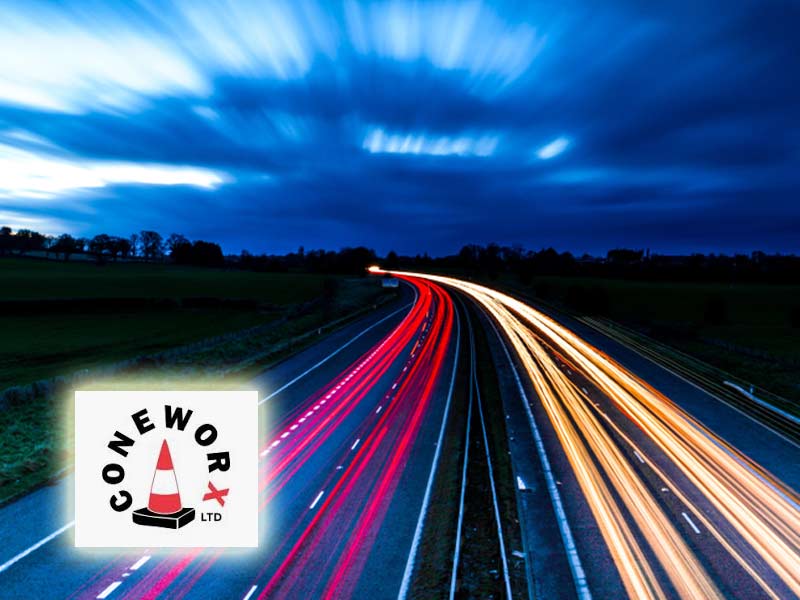 Coneworx Ltd
Address
Unit 4 Biggar Road Ind Est
Cleland
ML1 5PB
Email Address
mail@coneworx.co.uk
Since founded in 2006, Coneworx vigilantly invested and prospered to be one of the premier providers of Traffic Management in Scotland, delivering comprehensive service excellence by aiming to exceed our clients' expectations is our objective, attracting and developing the right people.
Investing in and advancing our professional and operational systems for a SAFE, transparent and seamless service that ensures effective delivery is paramount.
Coneworx remain intent on a safety first ethos, with such a vast combined knowledge and experience of our qualified, highly skilled, motivated professional personnel we aspire to be true innovative leaders in all aspects of TM delivery, not choosing to diversify into other service sectors we capitalise on our core business of TM 100% to maximise output whilst mitigating risk.
We are professionally accredited, ISO 90001 (2015), Lantra Training Centre, Achilles, Constructionline all testament to our high quality professional safety standards. All employees of Coneworx are directly employed, we do not and will not utilise any third parties to deliver our services. Coneworx believe clients who support a collaborative approach buying into developing long-term relationships with their supply chain is vital to achieving key indicators to produce added value via strategically planning providing results in safety, savings, sustainability and greater working practices.
Transparency and being able to monitor progression of Coneworx delivery is a key benefit that we provide daily with our own bespoke web based PORTAL, information is automatically loaded to the portal with full access in real live time providing a transparent auditable trail of every single job at the click of a button. The site survey, CAD drawing, method statements, site specific risk assessment, VAT invoices, LA permits, site install/removal photographs of the works readily available 24hrs a day, 365 days a year from anywhere with access to the internet.
Address
Unit 4 Biggar Road Ind Est
Cleland
ML1 5PB
Email Address
mail@coneworx.co.uk
Twitter
https://twitter.com/coneworxtm
Facebook
https://www.facebook.com/pages/Coneworx-Ltd/1374311282804373